Regular price
Sale price
USD $13.00
Unit price
per
Sold out
The Mystic Club Series - Something Fantastical This Way Comes

Whether you are a full-blown goth or just someone who's mesmerized by the elusive art of Tarot, the Mystic Club series will lend a mysterious aura to your day-to-day outfit. The original print featured on the bags, designed by artists at Doughnut, is a constellation of motifs relating to mysticism and mythology.

The contrasting shades of navy and cream pay homage to the aspects of light in Tarot's Major Arcana. The golden pattern on a nautic blue background symbolises The Stars. The cream and brick red colour scheme embodies the essence of The Sun. Matching socks are also rolled out for you to complete the look.

Seeing a crystal ball in your dreams is a good omen and foretells the arrival of something positive which is why it is incorporated into our logo for this series. Join the Mystic Club, harness the power of these spellbinding designs and embark on your heroic quest.

Designed Doughnut Pattern
Eur Shoe Size : 36-40
U.S. W Shoe Size : 5½-9½
Cn Shoe Size : 23-25Cm
The rates are determined by weight and destination at the point of purchase. We only accept exchanges and returns within 14 days of the delivery date for products that are damaged, defective, or incorrect.
View full details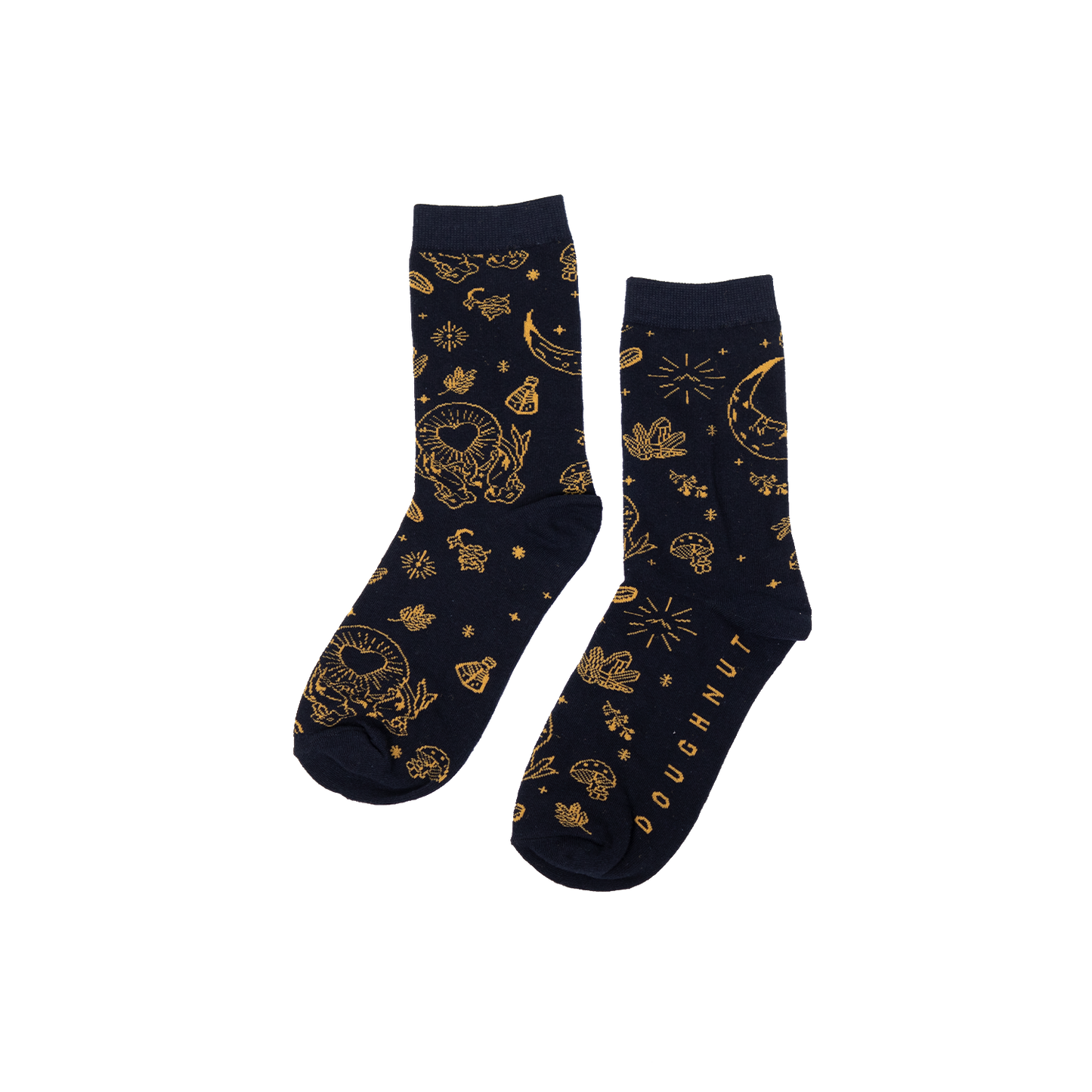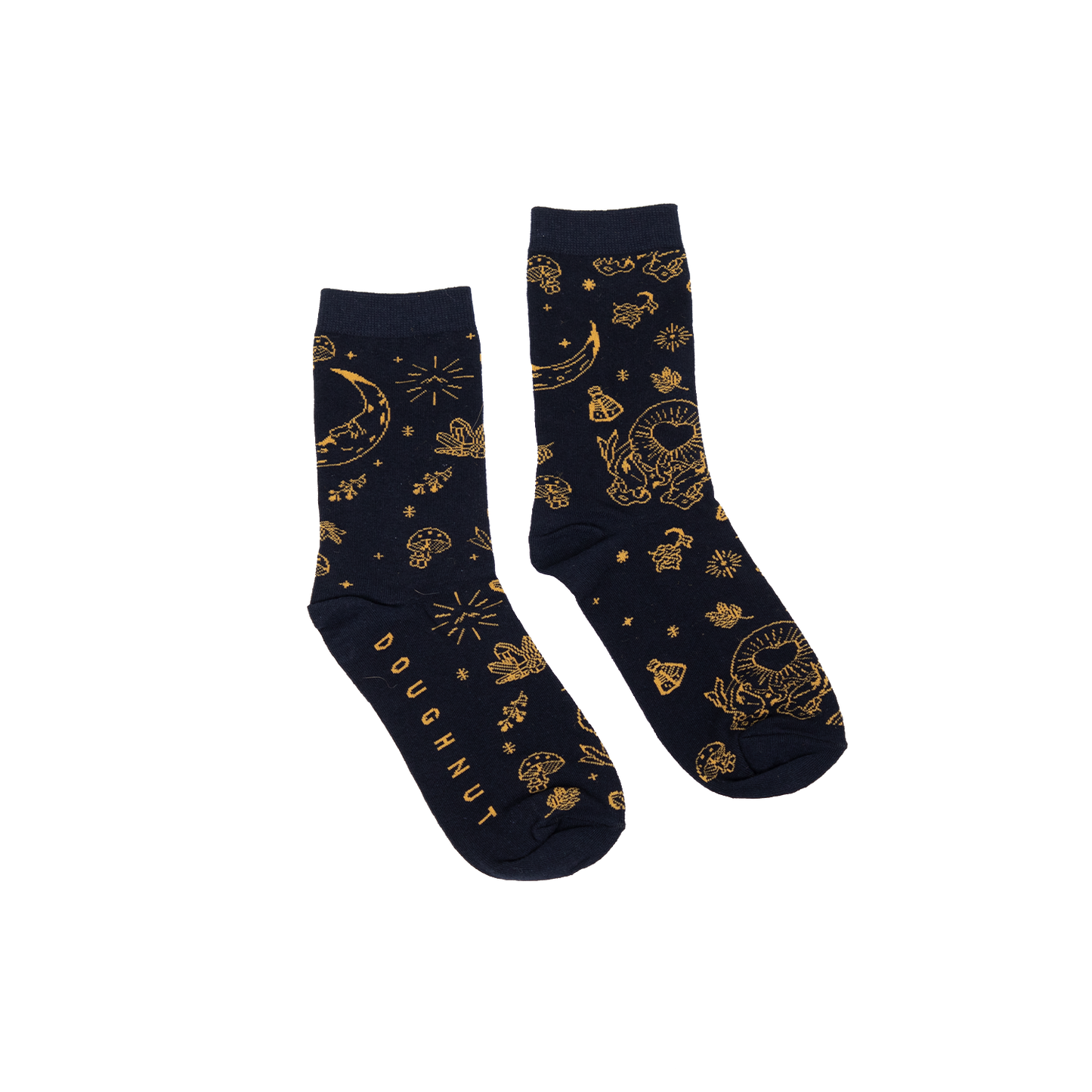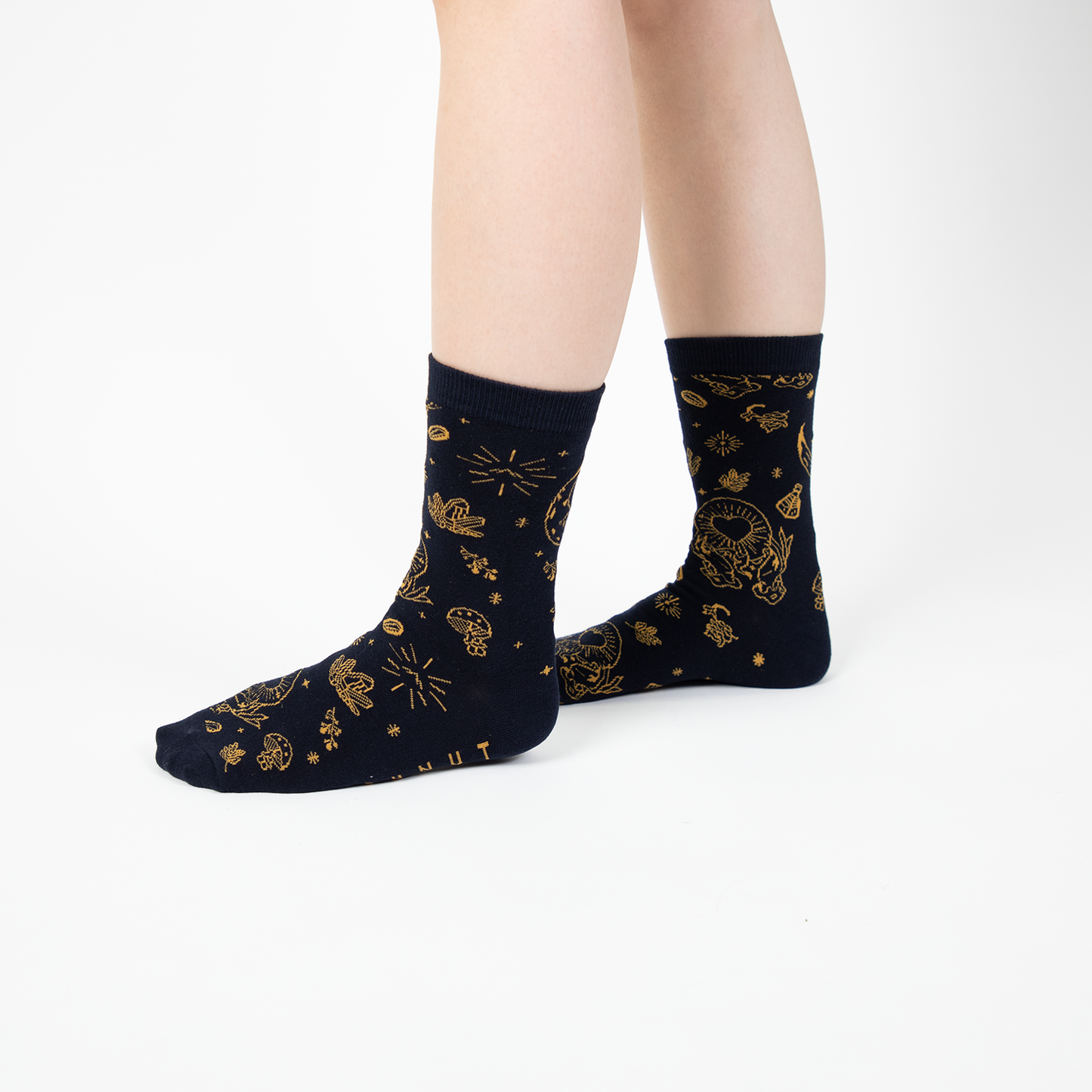 It always seems impossible until it's done. At Doughnut, we believe if you can dream it, you can achieve it.
This is the reason we are dedicated to designing products that can accompany you and take care of you along the way.